About Us
ESTON Training has been training professional technical, commercial and software authors for over 30 years. The company was founded in 1982 in response to a Manpower Services Commission (MSC) initiative to provide industry with higher standards of product support literature. Technical, commercial and software authorship distance learning training was conceived as a fundamental part of the approved programme.
The original syllabus for the Technical/Commercial Writing & Communicating and Technical/Commercial Authorship training programmes were prepared in the early 1980s by the City & Guilds Institute, with assistance from ESTON Training's Philip Hutton-Wilson.
To date, the company has trained more than 3,600 technical, commercial and software authors, and many of ESTON's former students, who are now employed as managers and directors within the publications industry, were awarded authorship Diplomas with Distinctions.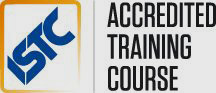 The Institute of Scientific and Technical Communicators is the largest UK body representing information development professionals.
The ISTC encourages professional development and standards, research resources and networking opportunities for its members and industry affiliates, and promotes technical communication as a profession.